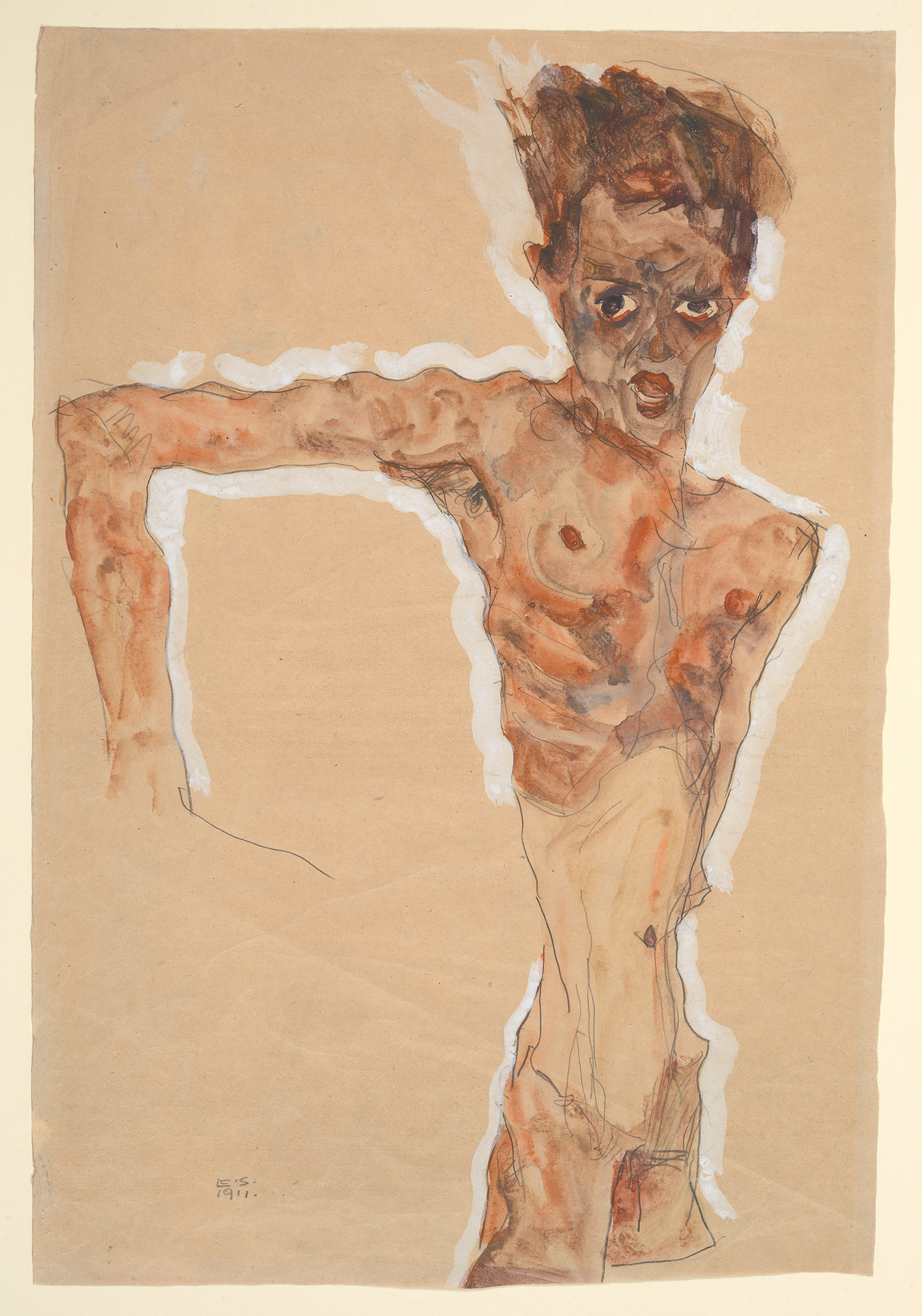 There is a method of cooking meth that involves dumping the chemical components into 2 liter bottles and agitating the mixture. Mr. MethTremblesBoney has his bottle of sunshine in an old Mountain Dew bottle, appropriately named, since it's White Trash Coke.
Girlfriend is texting the cooker to see if this batch is ready... she needs to silence the screaming holes in her teeth.
(Looks like Meth Heads from across this great land are searching hard for directions on how to make this crap... especially since they hit this blog with the
Shake n Bake
search string ...look in the mirror:
HERE
)
As I set this drawing down, I noticed the similarities with Egon Schiele in these... i think both similarities are due to the flattened forms. i have a strong affinity to the work of George Grosz, which is generally cartoon-like and flat. Even when I want to draw with form and mass, i have to break the tendency to go to the symbolic and flat. just the nature of the beast...
Oh... I've been avoiding my paper on
Vin Di Fate
. I nearly have it complete, but I have to try to separate out the lectures he gave on the History of Illustration, from the personal lecture he gave on his influences and those things that drive his work. My notes are pretty thorough, but I'm afraid I'm making conclusions about his work that he never made. This is totally confusing... I think there was a total of 8 lectures, if not more - all lot of anecdotal commentary, on top of historic fact... where does one factual lecture end, and personal commentary begin? I have to sort this out...